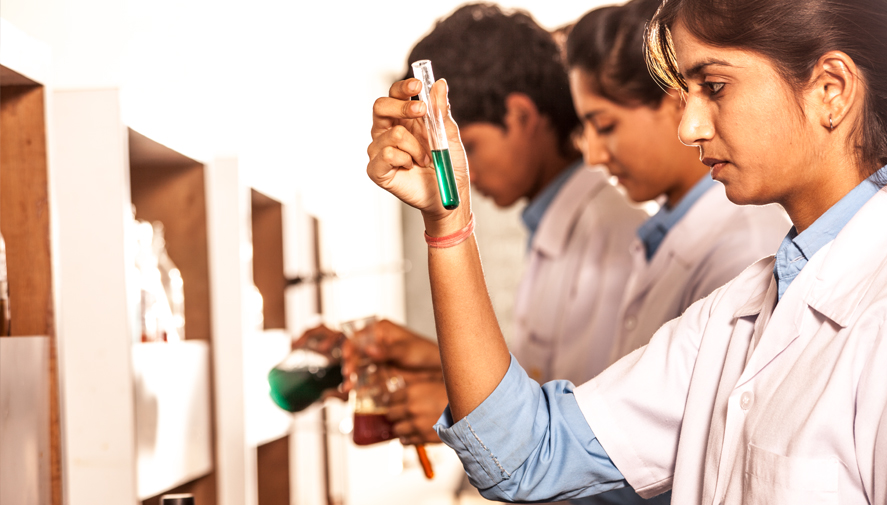 M.Pharm: (Pharmaceutics)
---
Intake: 15 Seats
Postgraduates at the SIPS benefit from the same high teaching standards as their undergraduate counterparts. The Department of Pharmaceutics at SIPS offers post graduate students the opportunity to pursue a program of study that is directed towards meeting the individual career objectives in the area of pharmaceutical expertise. Students are provided with one of the most dynamic programs in the area of pharmaceutical product discovery and development. Qualified & dedicated faculty members of this department are always keen to show their talents by way of technical lectures, innovations in teaching and tutorials for making skilled, better and effective practical knowledgeable pharmaceutical technologists in order to build up good citizens in future. Salient Features State-of-the-art well equipped Laboratories Computer Center with 24 Hours Internet facility Class Rooms with LCD Projectors Library facility rich with technical/ nontechnical literature. To cater the PG students, college library has plenty of reference books, textbooks and handbooks required for teaching & learning activities. Besides technical books there are 25 National & 12 International journals, magazines & 93 e-journal subscriptions like Science Direct, Elsevier & Bentham Science series.
M. Pharm (Quality Assurance)
---
Intake : 15 Seats
"Quality assurance" is a wide­ ranging concept covering all matters that individually or collectively influence the quality of a product. It is the totality of the arrangements made with the object of ensuring that pharmaceutical products are of the quality required for their intended use. Quality assurance therefore incorporates GMP and other factors, including those outside the scope of this guide such as product design and development.
A programme particularly intended to create professionals who will make a evidence in the pharmaceutical industry by assuring the quality of the pharmaceutical product.
In nutshell Quality assurance deals with Identity, Strength, Safety, Purity and Efficacy of product.
Quality assurance provides wide career opportunities in different areas of pharmaceutical fields